Meet the Team at Body Logic
Get to Know Us
Meet our Body Logic team! Our administrators and massage therapists/chiropractic assistants are passionate about wellness and are here to help our patients and clients in any way that they can.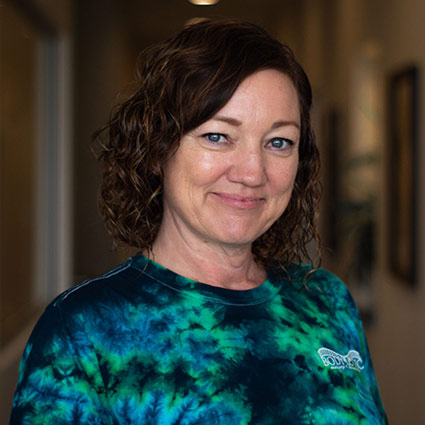 Heather Hewitt: Office Manager
Heather brings more than twenty years of managerial experience to Body Logic. While her leadership skills have been utilized within a multitude of businesses and companies on both a local and national level, her primary focus has been in the Service and Health industries.
Seeking out Chiropractic as a holistic approach to nutrition and a healthy lifestyle, Heather earned her Chiropractic Assistant Certification and was soon hired to join the Body Logic family as the practice's Office Manager. Heather's kind, warm personality combined with her knowledge and experience immediately put her staff and patients at ease; and are reasons why she has created and maintained lasting relationships with both co-workers and customers throughout her professional career.
Read more about Heather »
Originally from Western New York, Virginia Beach has been home to Heather since her family relocated here during her childhood. She resides in Sandbridge with her family and 19-year-old Siamese kitty.  An avid beachcomber, cyclist, environmentalist, and nature enthusiast in addition to being a professional photographer, Heather enjoys all things having to do with the outdoors. She enjoys hiking, camping, and backpacking, exercising and all things colorful and creative.  She can often be seen riding her bike through Sandbridge, stopping to capture a snapshot of the beach in all its beauty. Whenever possible, she travels to Florida to visit her son, his wife and her beautiful grandson, born in August 2020.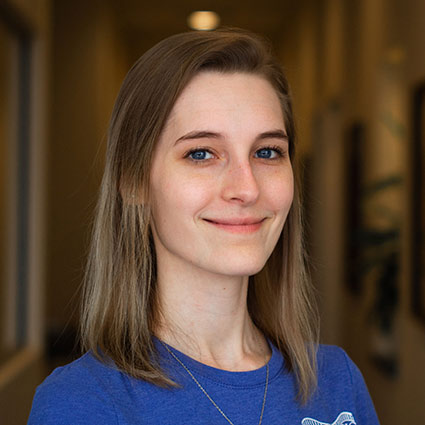 Autumn Brown: Lead Receptionist
Autumn is originally from South West Georgia and moved to the Hampton Roads area in January 2019 to join her husband, who is stationed here through the Navy. She has always been interested in the healthcare field and helping others. She enjoys being a member of the Body Logic team because it gives her the ability to learn new things and meet new people every day. In her free time, Autumn enjoys spending time with family, going to the beach, and being outdoors.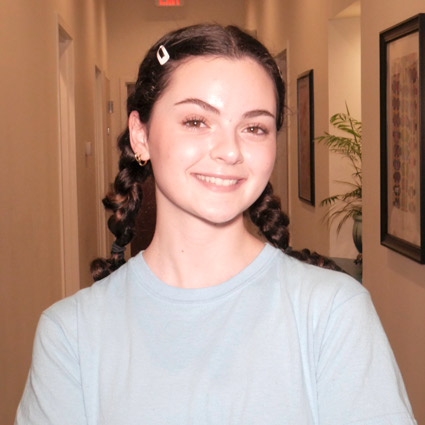 Hayley Hemmings: Front Desk Receptionist, Chiropractic Assistant
Hayley was born and raised in Virginia Beach and joined the Body Logic family as an intern while studying to obtain her Administrative Medical Assisting degree at Bryant and Stratton College.
The atmosphere and Body Logic buzz of positivity and wellness lead her to seek to a more permanent position as a front desk receptionist and Chiropractic Assistant. Hayley is an avid reader, enjoys roller-skating and spending time with her dog, Sundance!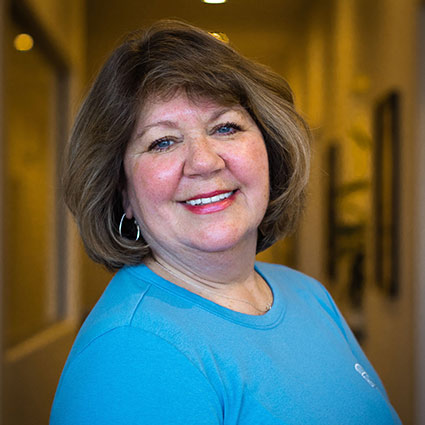 Susie Haas: Marketing Coordinator
Originally from Pennsylvania, Susie joined the Body Logic family as a receptionist in the fall of 2019. Susie's belief that "a warm smile and friendly greeting go a long way in making a patient feel welcomed and comfortable" holds true with every patient she has the pleasure of meeting.  A strong background in customer service, advertising and journalism led to a transition last year to Body Logic's Marketing Coordinator. She is responsible for social media postings, the monthly newsletter and success stories. "I love telling the back story of how our patients' lives have become healthier in mind, body and spirit since joining the Body Logic family. Each story is an inspirational journey I feel privileged to write and share."
Her professional resume includes having held the positions Associate Editor and Humor Columnist for Harrisburg Magazine and Lehigh Valley Magazine and Vice President of Media Marketing, an advertising firm specializing in producing radio commercials for national Furniture chains. Susie has been a freelance journalist since relocating to Virginia seven years ago. Her work has appeared locally in Coastal Virginia Magazine, The Virginian Pilot, WHRO Public Radio and WAVY Tv 13. She resides in Sandbridge with her teenage son and fiancé.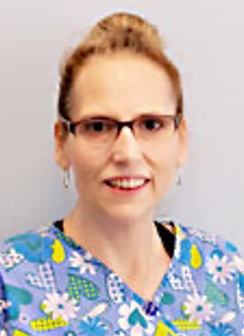 Karen Fox Holliday: Massage Therapist
We are so excited to welcome Karen to our team! Karen received her formal massage therapy education at Advanced Fuller School of Massage in 2014 and has been working with Ocean View Chiropractic Clinic and Strawbridge Family Chiropractic since! She brings an energetic, results driven attitude along with her extensive knowledge and experience. She is qualified in Medical Suction Cupping, Active-Stretches, Pin and Stretch, PNF, Trigger Point Therapy, Soft Tissue Release, Neuro-Muscular, Deep Tissue Therapies and IASTM and prenatal massage.
Karen is available for 30-, 60- & 90-minute massage appointments as well as Cupping, Instrument assisted work (IASTT), Fractioning, Hot Stones & Hot Bamboo!
Karen's Hours:
Tuesday ~ 8am-12pm
Wednesday ~ 2pm-6pm
Friday ~ 8am-4:30pm
Saturday ~ 8am-12pm
(2nd Saturday of each month)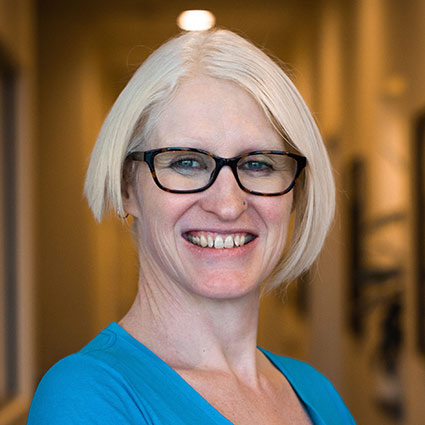 Adrienne Trogdon:
Chiropractic Assistant – Massage Therapist
As a native of Virginia Beach and Cox High school alumni, Adrienne went on to pursue a degree in massage at the advanced Fuller School in 2006. Along with her training and education in massage, she is also certified in aromatherapy.  "Deep tissue is what I love, there is such a strong presence to the power of healing through touch. Not just physically but mentally. I love that I am able to be a small part of watching someone benefit from massage. As a single mom of three girls, she enjoys spending time with them watching movies playing with their dogs and serving her community and church. I am grateful to be a part of the Body Logic team.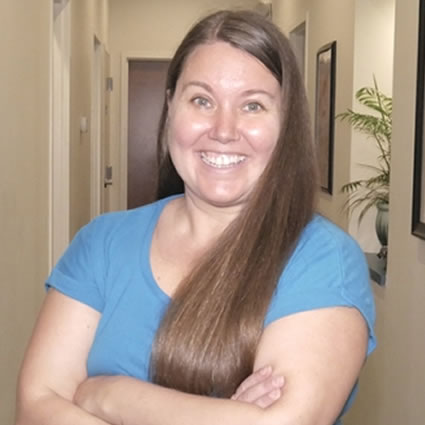 Harmony Gresalfi: Chiropractic Assistant
Harmony has lived in Virginia Beach for the past 7 years. She is originally from Vancouver, BC, Canada. She lived the first 13 years of her life on a gulf Island in BC, where they had a beautiful organic garden and horses. In 1990 she moved to Vancouver, BC where she studied her undergrad at the University of British Columbia and Homeopathy at the Vancouver Homeopathic Academy.
Although she is not currently practicing Homeopathy, she is very happy to be working in a holistic clinic and with a team of people who love what they do.
Harmony grew up in a very health conscious environment where going to the Chiropractor and Homeopath was routine. It is very natural and inspiring to work with some of the most hard working, knowledgeable and skilled Chiropractors.
In her spare time she enjoys many outdoor activities including; water sports, skiing, hiking, biking and yoga. She loves being married and a mother to two amazing children.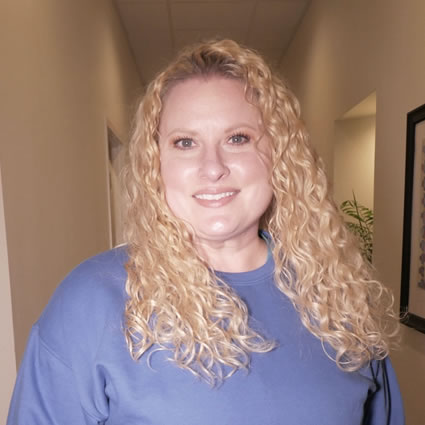 Diana Brown: Chiropractic Assistant
A Virginia native for most of her life, Diana joined our Body Logic family in April, 2021. To say she is a master multitasker is an understatement! In addition to being a wife and mom to two high school aged children and 4 fur babies (2 chihuahuas and two cats), she is in the process of completing her MBA from St. Leo University, where she currently holds a straight-A average!
In her "spare" time, Diana enjoys life's simple pleasures like hanging around the campfire with family and friends, being outdoors and gardening, in addition to crocheting, cooking, baking and playing video games! We asked her what she enjoys most about being one of the "first faces" our patients see upon arrival in addition to helping patients as a Chiropractic Assistant.
"Everyone is so warm and friendly! I love meeting and greeting patients. It's rewarding knowing I've helped them feel welcomed and appreciated when they first come in… and leave feeling better than they did when they arrived!"


Meet the Team at Body Logic | (757) 427-0355