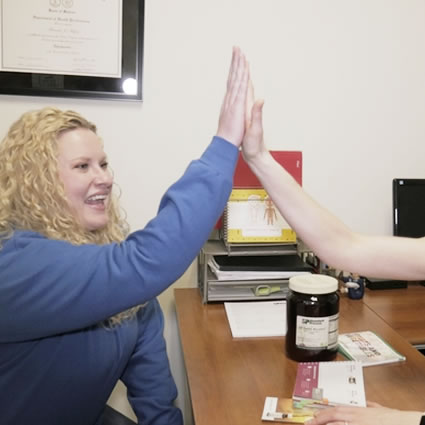 Body Logic Reviews
What Our Virginia Beach Patients Say
At Body Logic we love when patients share with us their feedback and comments after visiting us. Please read our patient testimonials below to see what other people have achieved through their tailored treatment plans with us.
Share your stories too! Click here to send us your feedback so that we can help to spread the word about the benefits of natural Body Logic care.
For more information, or to schedule an appointment contact us today.
What others have to say about our Chiropractors
Very helpful and considerate staff, I felt very relaxed and not pressured to sign up for a large expensive treatment plan right off the bat which has been my experience with my past two chiropractors. – A.R.
I love, love, love Dr Scott and Dr Amanda; and I am sure Dr Rachel will be amazing! The atmosphere, the care received, and the plan for continuity of care is presented with professionalism while giving the feeling that the doctors actually listen to you. I will always recommend them and their staff! My hips and upper back are renewed with each visit! Thank you Body Logic! - R.R.
Dr Rachel Abbott is a total professional. Her technical knowledge is Impeccable – she is a great listener and her overall demeanor puts you at ease the minute you walk into her office. I've always been a bit skeptical about seeing a chiropractor but Dr Abbott erased that skepticism immediately. I'm glad I chose Body Logic! – A.D.
Once again, Dr. Amanda has rescued me from pain. Yesterday morning, before my BNI meeting, I rotated my hip. Very painful. As soon as I arrived at the meeting, I told Dr. Amanda what happened. She graciously offered to see me at her office immediately after the meeting. She put my hip back in place, treated it with e-stim and ice, and sent me on my way. By the end of the day, I was able to go to my yoga class! But, without her medical care, my holidays would have been miserable. Dr. Amanda earns the highest recommendation that I can give, and my eternal thanks! - T.L.
The staff at Body Logic is amazing! Everyone is extremely personable, approachable, and fun yet professional at the same time. The doctors have helped my wife and I many times, and I am proud to recommend Body Logic to anyone in need. – T.H.
I was having a lot of trouble with my hands and arms falling asleep during normal work activities as a painter. Also, I was being woken up during the night with pains in my right arm and hand. I went to Dr. Amanda and she worked on pinched nerves in my neck which was causing the problem. After a couple of sessions I noticed I was not being woken up at night anymore and my arms and hands were not falling asleep during work activities. – J.R.
Drs. Amanda and Scott are knowledgeable, professional, and caring. Their personalized routines and attention to detail are superb. I have already referred a friend/colleague and plan to refer more. – L.T.
After just 3 or 4 sessions with Dr. Amanda, I could already notice a remarkable difference in my range of motion, and my pain factor was reduced. – R.V.
From the moment you meet Dr. Amanda she puts you at ease. Many people are skeptical about seeing a chiropractor and I must admit I was one of those people. However, since becoming a patient of Dr. Amanda, I am a true believer. She is knowledable and thorough in creating a therapy plan that has been extremely beneficial for me. She, not only, has relieved much of the pressure in my neck and back, she has counseled me on nutrition and my training regime. I work several times a week with a personal trainer and Dr. Amanda is right on point with her advice. An athlete herself, she walks the walk and talks the talk. I am indebted to her for all that she has done for me.
Excellent care, personal touch to practice, friendly staff, very easy to schedule, always professional yet great to work with. Thank you all so much! – J.S.
I get the best care for my aches and pains with Dr. Scott. You all truly care about me and my healing. Thank you for making my life better with your care! – A.B.
After a year of enduring chronic neck and back pain related to prior injuries I finally overcame my fear of chiropractic treatment and made an appointment with Dr. Amanda. From the very beginning she put my mind at ease, and her caring approach to treatment, as well as her great sense of humor, has made our appointments something to look forward to, instead of dread. More importantly, her treatments have greatly reduced my pain and her suggestions for ergonomic changes and stretches at home have allowed me to multiply the benefits of our sessions. I am grateful to have found such a multi-skilled and caring chiropractor! – C.F.
What others have to say about our Massage Therapists
Adrienne is amazing! It is so hard to find a massage therapist who can work deep enough. Adrienne's touch is perfect! – H.G.
Adrienne is absolutely amazing! She has a great personality and her massages kept me going throughout my pregnancy. She could tell exactly what areas needed work and how to work them. I recommend her to everyone! – A.B.
I love Adrienne's massages. They are exactly what's needed – super hard or just a little. Love it, love it! – N.G.A.
Outstanding in all respects! She really understands the body and knows just what to do. Highly recommended! 5 Stars – C.R.
Adrienne is everything you are looking for in a massage therapist and more! I spend a lot of time sitting at a desk, so everything tightens up quickly. There was a huge difference even after the first massage. My muscles were looser, I didn't hurt as much and I felt more relaxed. She is my go-to person to undo everything life throws at you! – D.B.
Maria is an excellent therapist-she focuses in on the areas I have most problems with and is thorough and precise. Overall massage offers many benefits- mental/ relaxation and keeping my body ready for the physical demands of my work and everyday hectic life! – E.I.
Adrienne is an amazing therapist! Best I've been to. She is able ot work my muscles in a way that helps me feel better for weeks. – H.A.
5 Stars- The entire team at Body Logic is completely invested in their patients. Monica is amazing. She took me as a new patient and took the time to discuss my expectations and health concerns. She even took her own time to research some specific pain and recommended treatment options. Whether you need Integrative, Deep Tissue work, or a relaxing massage, Monica will take care of you. She loves her job and will give you the full time- never cuts an appointment short. – A.J.B.
Dr. Amanda recommended early in my treatment to incorporate massage therapy. I was somewhat reluctant at first and tried a couple of therapist. Fortunate for me, during my third session Monica was available. I have been seeing Monica for several months now would never consider making a change. Her ability to understand and treat the areas of the body that need the most attention is phenomenal. She is thorough throughout the massage and has a keen awareness of what is going on with my body. Her ability to communicate so effectively what is going on with the bones and muscles is incredible. Her sessions are not rushed and she genuinely demonstrates how committed she is to my health and well-being. I have joined the monthly massage program at Body Logic because of Monica. She has truly been a blessing and an integral part of healing my body.
I endorse Body Logic without equivocation. – S.P.
Gentle, relaxing and sensitive spirit. – N.S.
5 Stars- I love getting my monthly massages from Ericka! She is so kind and personable but can be strong and firm in her technique. She makes my time both therapeutic and relaxing. I leave refreshed and renewed both in body and spirit. – M.N.
I have been a client of Body Logic for several years now. I have been battling cancer the last 3 years  and the side effects of all the surgeries and scar tissue caused by the radiation. When I made an appointment to see Erica for the first time I was very impressed with the overall experience and quite frankly considered her the best massage therapist I've ever been to. She is very attentive, very kind and pleasant every time I see her. I look forward to our sessions because I always know I will feel so much better after a massage session with her. She is very knowledgeable, asks each and every session what I would like her to focus on and always seems to go above and beyond my expectations. – J.A.


Body Logic Reviews | (757) 427-0355