Rehabilitative Stretches & Exercises
in Virginia Beach
Mobility and stability are not mutually exclusive. Flexibility is needed to maintain good joint motion after adjustments, while at the same time the body needs to be sturdy to control joint motion.
Problems
Muscle weakness
Muscle tightness
Poor posture
Weak core
Poor body mechanics
Bad lifting technique
Benefits
Improved strength
Better flexibility
Better muscle control
Improved posture
Stronger core
Better movement patterns
Decreased risk of injury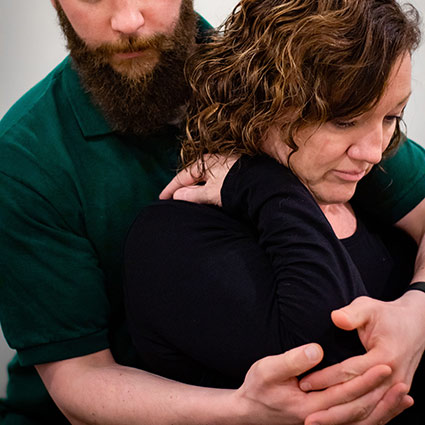 What are Rehabilitative Stretches and Exercises?
Rehabilitative Stretches and Exercises are often included in patient care at Body Logic. Patients are educated by the doctors and staff at Body Logic on the stretches and exercises that will be most beneficial in addressing their conditions, and instructed on proper technique to maximize results. These stretches and exercises are then performed by the patient both in the office and at home between treatments to continue their progress. The intent is to retrain the body's movement patterns and correct muscle imbalances that cause pain. Programs include a combination of stretches to alleviate tight muscles and exercises to improve strength and stability.
Who is This For?
Anyone suffering from acute injuries or chronic pain. People who perform repetitive motions during work activities or during athletics. People who sit at a desk or computer for extended periods of time. People who are trying to get back into exercise but hurt too much to do it. People who's physical demands have drastically changed, such as a new job or having a baby.
CONTACT US »

Rehabilitative Stretches & Exercises Virginia Beach, Sandbridge, Red Mill VA | (757) 427-0355